After playing many games of I-Spy and looking online for versions, I was bewildered at the lack of options for playing this classic game. I knew I wanted there to be several different gaming options, so that you could play multiplayer style or by yourself. One of the things I noticed while researching, is that adult versions of the game had boxes on the screen for the user to pick the right square. I expanded upon this technique for my 'Classroom' style game.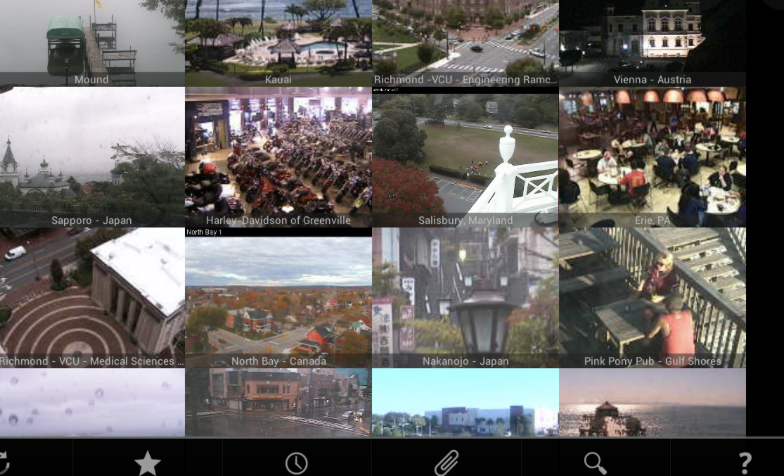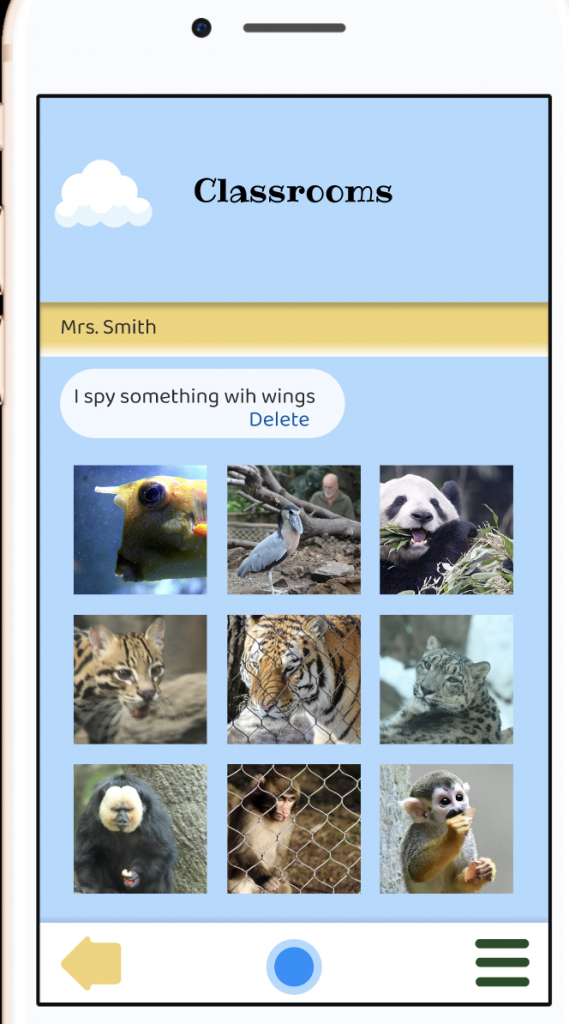 My friends in particular liked this style game specifically when they were testing my app. They said it reminded them of the classic I-Spy books in which you had to search for the correct answer. Since this version is a bit more basic and visual based, I created two other style games for people to play. One is called '21 Questions' in which you pick an item and the AI named "Skylar" has 21 questions for you in order to try and guess the item. This is a bit more challenging and therefore can be utilized by older children. The last of the three games is called 'Guessing Game' in which the user has to guess what Skylar the AI is thinking of! Similar to the 21 Questions game, the item is narrowed down by series of questions in order to determine what it is.
I was very pleased with the theme of my app as well as the color scheme. I started with some clouds and a beautiful sky blue. After I created that first home screen, I needed to pick some complimentary colors to use throughout the app. I decided to go opposite the color wheel and utilize some bright yellows. Yellow and blue often go together, creating a happy, yet calm color scheme. The colors are also very reminiscent of the outdoors and the sky which sticks with the name and theme of the app.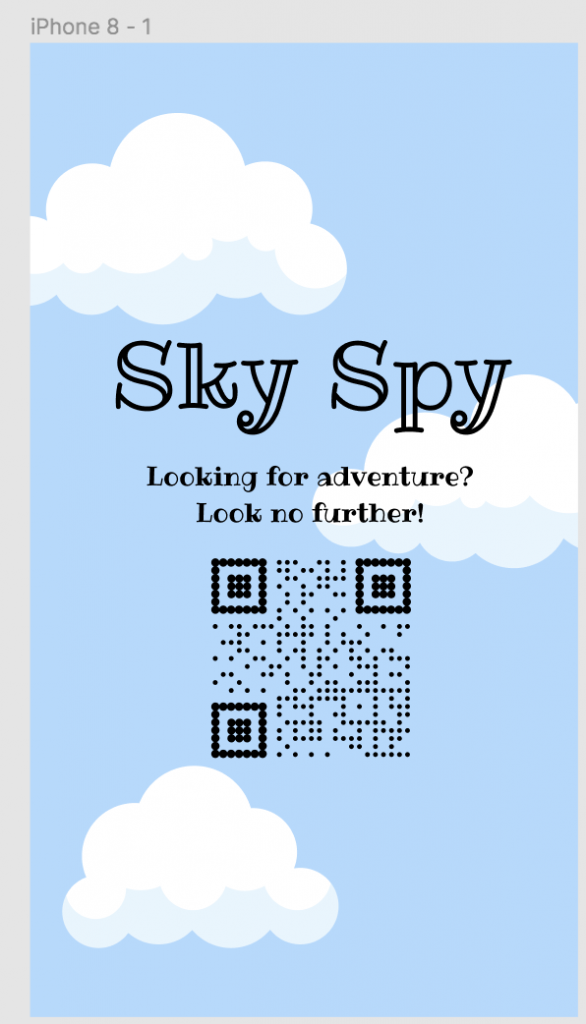 I feel like if I had more time and skills, I would add a component in which the user could take photos as well, but that was becoming to complicated to complete. After my Maze test, I realized that the users were very satisfied with what the app had to offer. I learned that adding more components can actually have a real negative effect on your app usability.
Overall, I am happy with the child friendly app I created. I think the colors and font styles are happy and inviting and would be great for students. Since children are not able to spend as much time in the classroom or with friends this past year, this app would allow them to engage, learn, and have fun! I would like to see an app like this in action with the children I work with at the zoo, I think it would be a great resource for teachers!