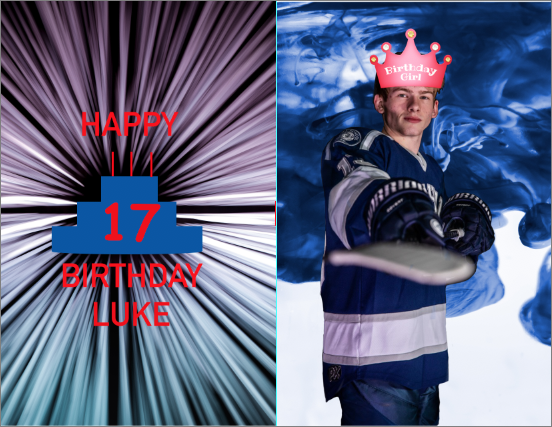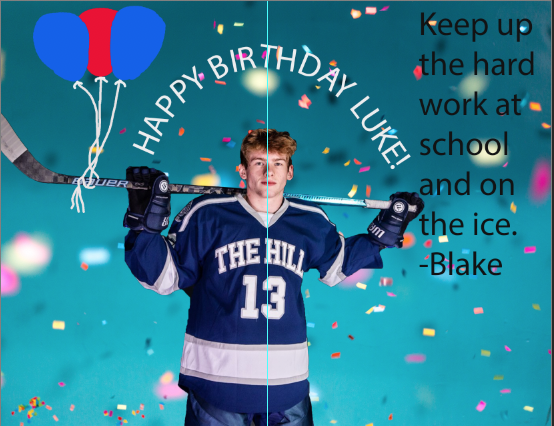 I learned how to type text on a designated path, how to mask a layer, and how to draw objects with the brush or use shapes to build an object. I also learned how to make a psd a pdf and print the project.
It was easy to mask layers and add a background. It was challenging to figure out how to set a path for the text.
I could have added more to the inside of the card like another drawing with the pen or brush tool. The same way I made the balloons.
I don't think there needs to be any improvements. Typing text on a path was the only part I struggled with.
I can use this knowledge to make any type of card or even mask layers to make a cool photograph for someone or myself.