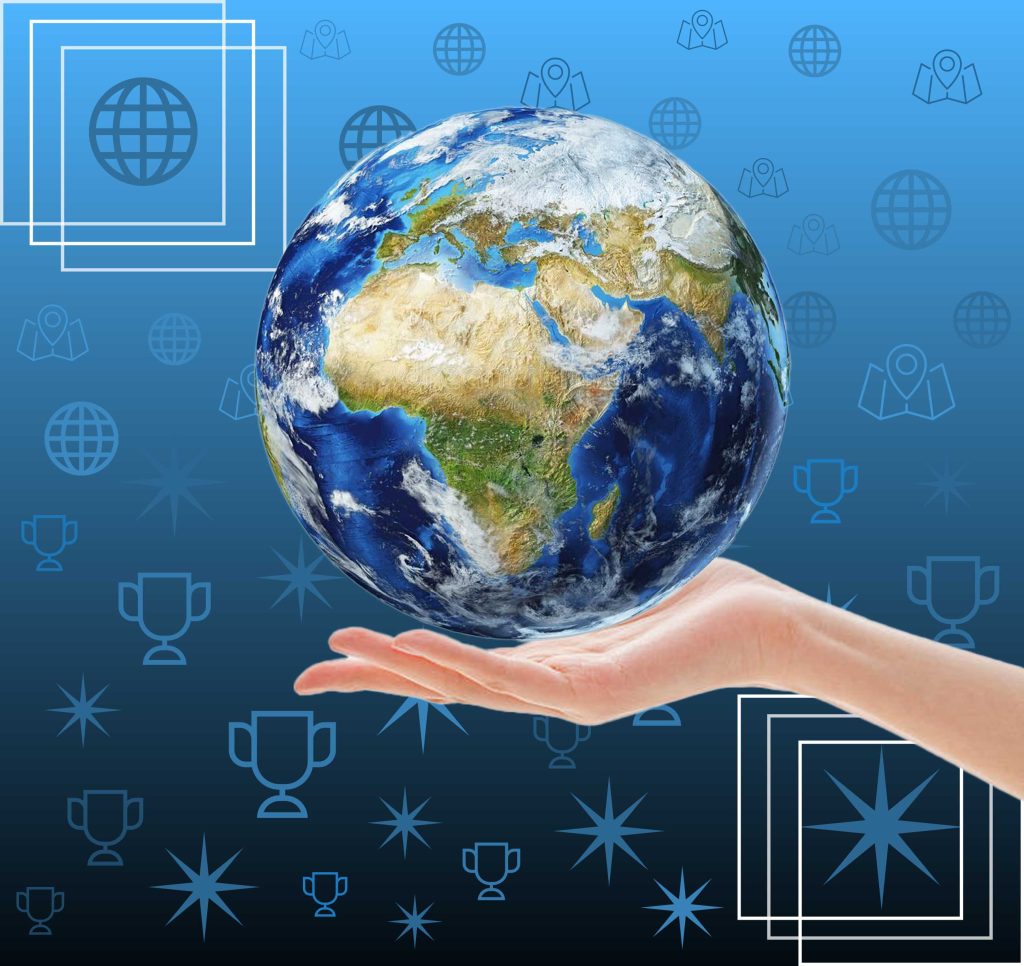 What did you learn?
In this project, I learned how to take a metaphor and interpret it through symbols and shapes.
What was easy?
I believe that easiest part was combining my two bitmap images (the hand and the globe) and choosing the colors I wanted to use.
What was challenging?
The most challenging part was choosing a metaphor and the symbols to go with it! I originally chose the abstract metaphor of "moral compass" but I decided that I could do a lot more with "the world is in the palm of your hand." After I chose my metaphor, it was must easier to choose the symbols associated with it.
How could your submission be improved?
I think my submission could be improved by taking more time to brainstorm and sketch beforehand. Once I choose my bitmap images, everything eventually lines up, but it took longer to get there!
How could this assignment be improved for the next class?
I believe that the assignment is very clear and well-thought out. I don't think there needs to be any changes.
How might you apply your knowledge in future assignments or work scenarios?
The skills and principles I learned from this project will be very beneficial for future assignments and work scenarios. I could use this to make similar projects or even to explain the principles pattern creation and symbolism.
How did a specific reading or video inspire or help you?
Although there was not a specific reading or video that inspired my images, I was inspired by all of the student examples. I went through each of the examples provided and could not believe how amazing they all were! Through this, I tried to make something just as great.