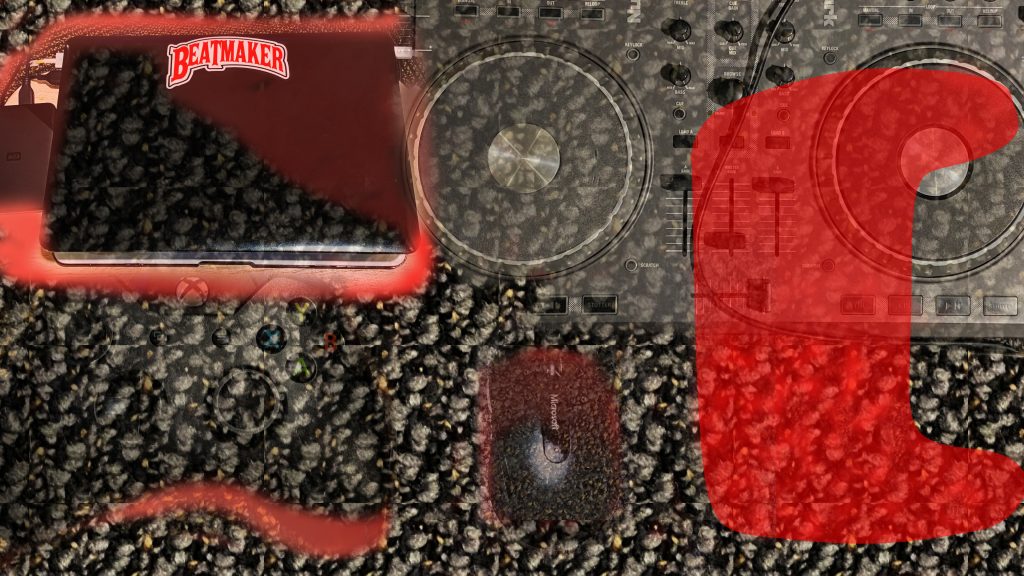 1.) During this project I learned how to combine different images, apply layer masks to transform them, and remove their backgrounds to make a type of collage.

2.) The easy part was selecting the photos that I wanted to use, I chose to go with the things I use on the weekends, it was also easy placing the images together into one layer.

3.) The challenging part was trying to incorporate the background textures into the image, underneath the texture layer of the carpet I have a filtered layer so I placed some of it around certain items but on the controller fill I tried to create a form of texture within in as it sits ontop the carpet.

4.) My Submission could be improved if the cut out of the controller was filled with the filters layer background.

5.) I can apply the knowledge I got from this project to complete other assignments in photoshop as well as possibly create another collage of my own or for someone else.

6.) I was inspired a lot by Erick Johnson's surreal photography