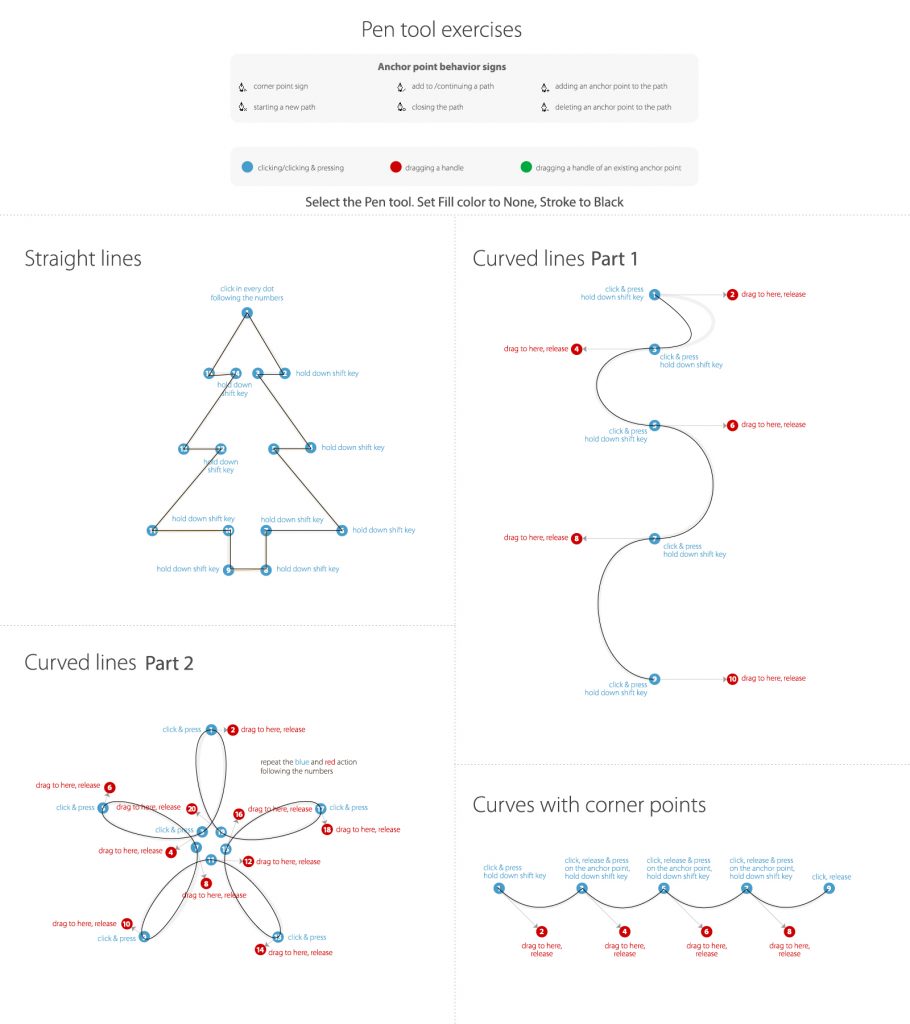 I am actually glad we did a lesson on the pen tool because I have had trouble using it and decided I did not like it because i didn't understand it. Learning the basic key commands for this exercise and then putting them to use helped me out a lot. As I progressed you can see how much better I got using it.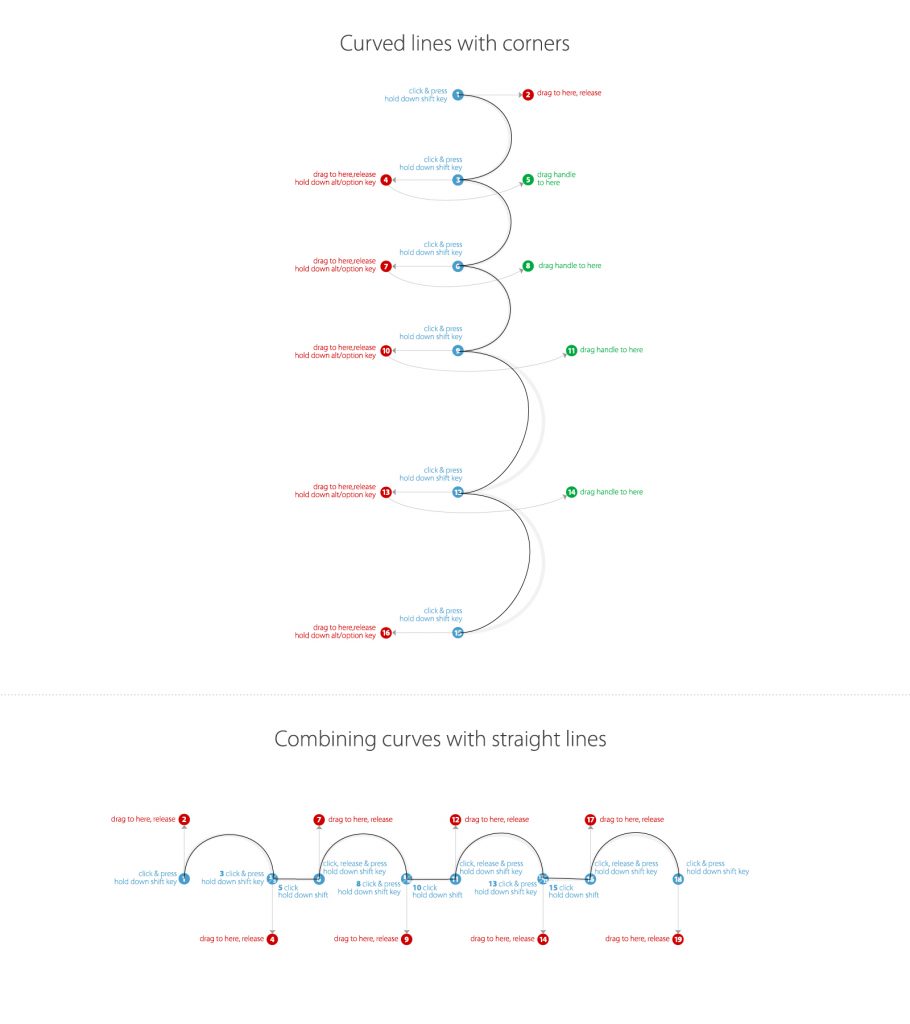 The instructions were very self explanatory so there was no problem there. What challenged me was remembering the key commands to use the pen tool a certain way. The last one was really challenging only because the instructions for this one wasn't clear enough, but I finished it just in time with a little guidance.
I was going to go back to the beginning and redo the ones I made a mistake on but, I was told a long time ago to never erase mistakes so that you can see your growth. So I just left it alone. Maybe I could have gone over it with a different color.