Compare your photo with the one from Unsplash. What are the differences? Why is one "better quality" than the other?
The photo I took was of a snow tree branch, similar to the subject in my Unsplash photo. Some differences in these photos come down to the quality of my phone camera, which is worse than the Unsplash's camera quality, which was likely shot with an SLR. However, my iPhone's quality was surprisingly decent, as the photo did not become extremely pixelated when zooming in. I would comment that the Unsplash photo is "better quality" because of its depth of field and a distinct green tint which contrasts well with the snow and snowflakes visible in the foreground.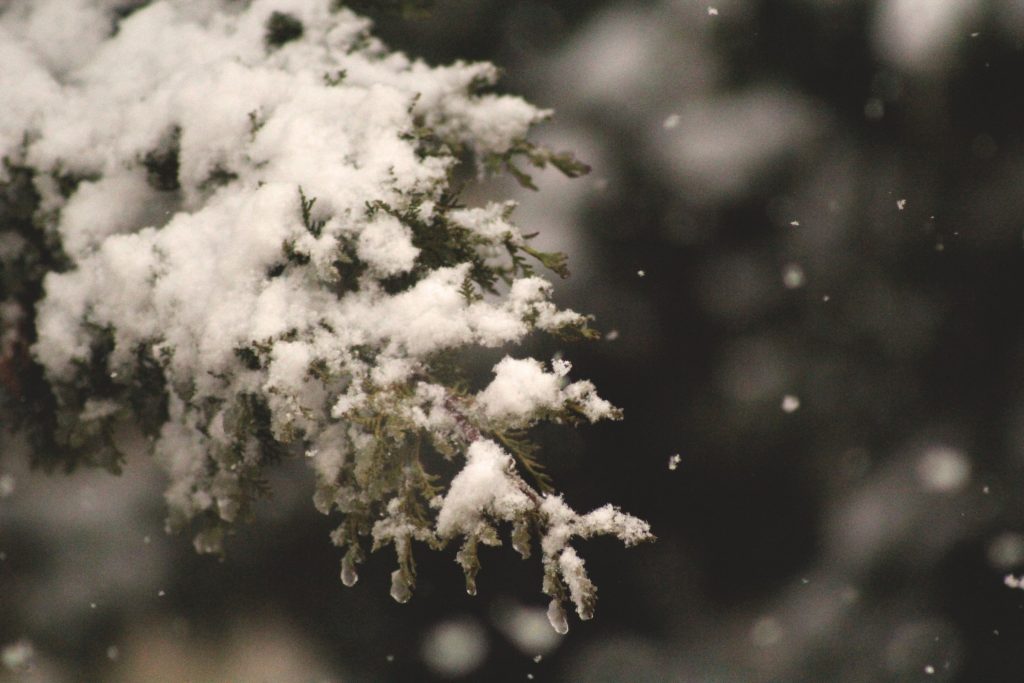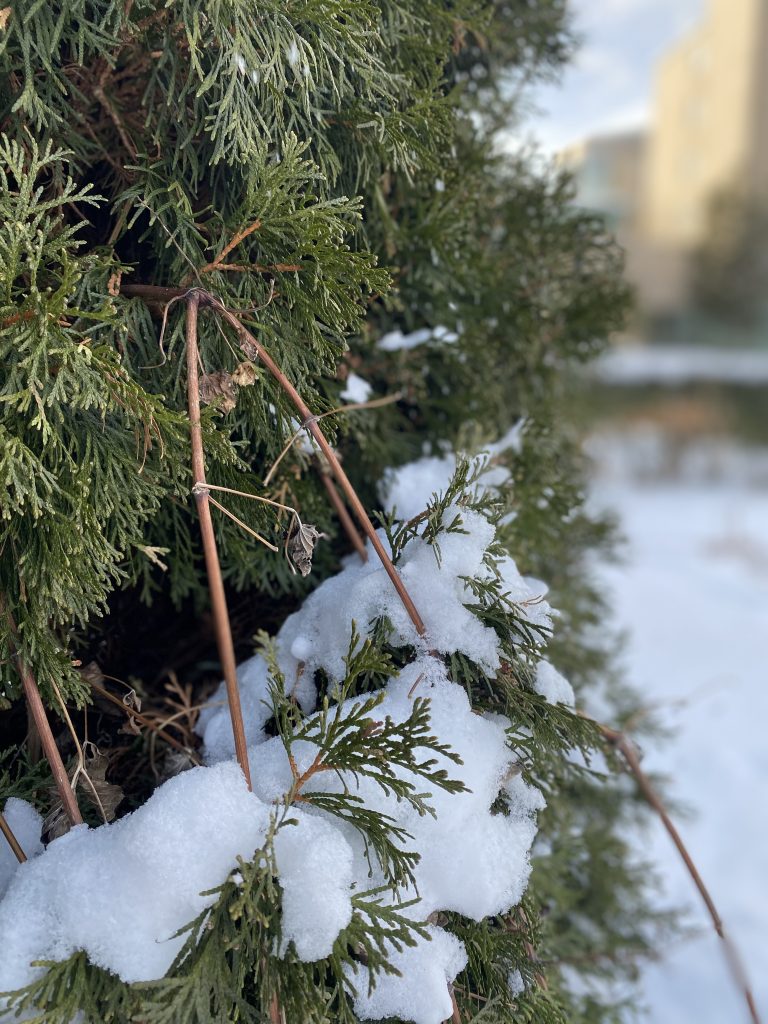 Compare your photos with the scans. What are the differences? Why is one "better quality" than the other?
Unfortunately, I was not able to access a scanner, but in following with the Zoom demo, it was obvious that scanning images provides obvious benefits in the overall quality, such as retaining brightness and detail when scanning at a high DPI. The scanned PNGs are overall sharper and better quality than any "second generation" photo taken with a camera.
What could you do to improve the quality of the images acquired by each method?
To improve the quality of the images I shot, there are a couple of things to be done to remedy the final product. First, I could shoot in manual with an SLR camera, tuning the settings to appropriately capture my shot. I could also use artificial lighting if it were appropriate to properly light my subject. Further, I could take the raw photo into Photoshop and enhance smaller details like blurs, sharpness, brightness, saturation, etc. using the software.